The ADF Long Tan Youth Leadership and Teamwork Awards are an important initiative by the Australian Government in conjuction with the australian Defence Force designed to encourage senior students – tomorrow's leaders – to actively participate in the life of their schools and local communities.
At our McAuley assembly on Tuesday, the ADF Long Tan Award was presented by Squadron Leader Lucas Khawam to Jessica Tran of Year 10. This award recognises a student who demonstrates leadership and teamwork within both the school and the broader community and who displays strong values, such as doing one's best and respect for others…qualities that are integral to Australian society.
Congratulations on a well deserved award Jessica.
You can read more about the ADF Long Tan award here:
https://www.adflongtanawards.gov.au/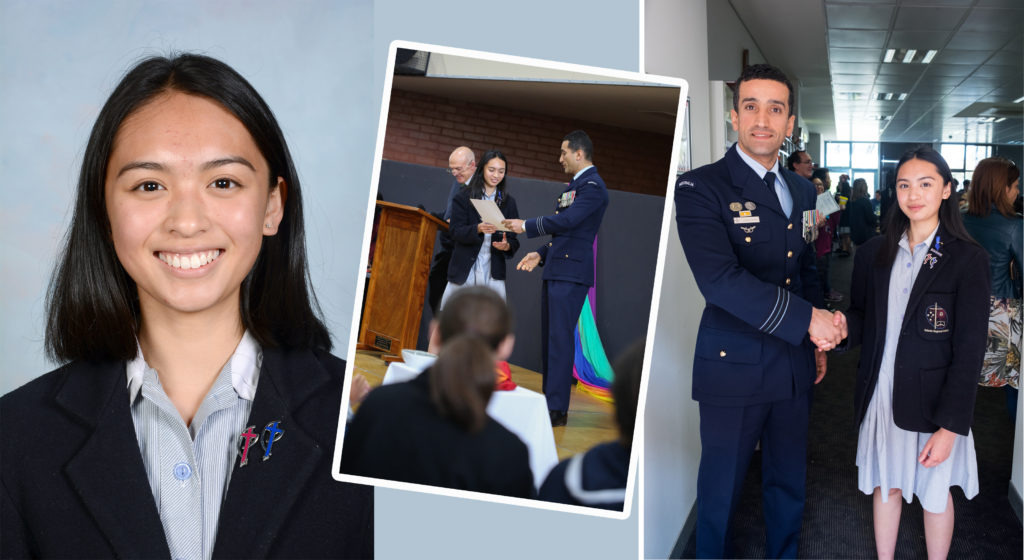 BACK TO ARTICLES