The Federation of Catholic Regional College
In 1976 representatives of the parishes of St Albans, Melton, Bacchus Marsh, Sunbury and Airport West met with Bishop Joseph O'Connell to express their concern about the growing numbers of young Catholics not able to secure Catholic Secondary Education in the west of Melbourne.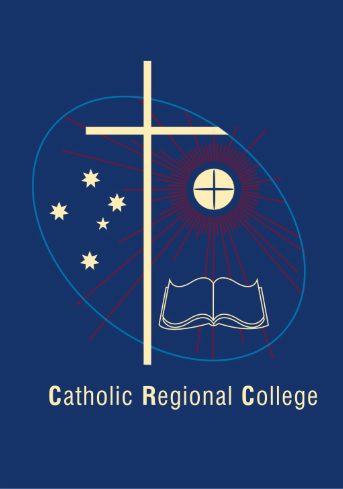 The St Albans – Sydenham Catholic Secondary Education Planning Committee was established in March 1977 and had it first meeting on 19 April 1977. By the 25 May 1977 the committee had decided to commence work on a complex of Colleges which would operate as a single federation known as Catholic Regional College. It would be fair to say that this project moved at lightning speed.
In 1978, the College began in four classrooms on the grounds of what was previously Sacred Heart primary school. To make room for the College, the primary school was re-located to the north side of Winifred Street. Sacred Heart parish handed over the land on the south side of Winifred Street, debt free, to the Catholic Education Office for the establishment of Catholic secondary education.
This was the first of five colleges which came to be known as the Federation of Catholic Regional College. CRC St Albans was established in 1978, followed by CRC Melton (1980), CRC Sydenham (1982), CRC North Keilor (1982) and CRC Caroline Springs (2007).