Fast work by cube dude
Year 8 student Calven represented the College in an inter-school Rubric's Cube competition which was held as part of the Arnold's Classic.
He took out first place in the 3×3 and the 2×2 competition, averaging 11.28 seconds to solve the 3×3 cube and 3.5 seconds for the 2×2. Calven is currently preparing for the World Championships which will be held in July.
You can read more about Calven's story which featured on the front cover of The Star Weekly newspaper.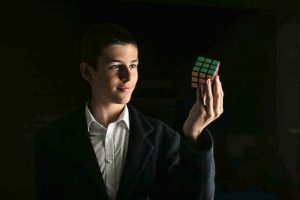 BACK TO ARTICLES